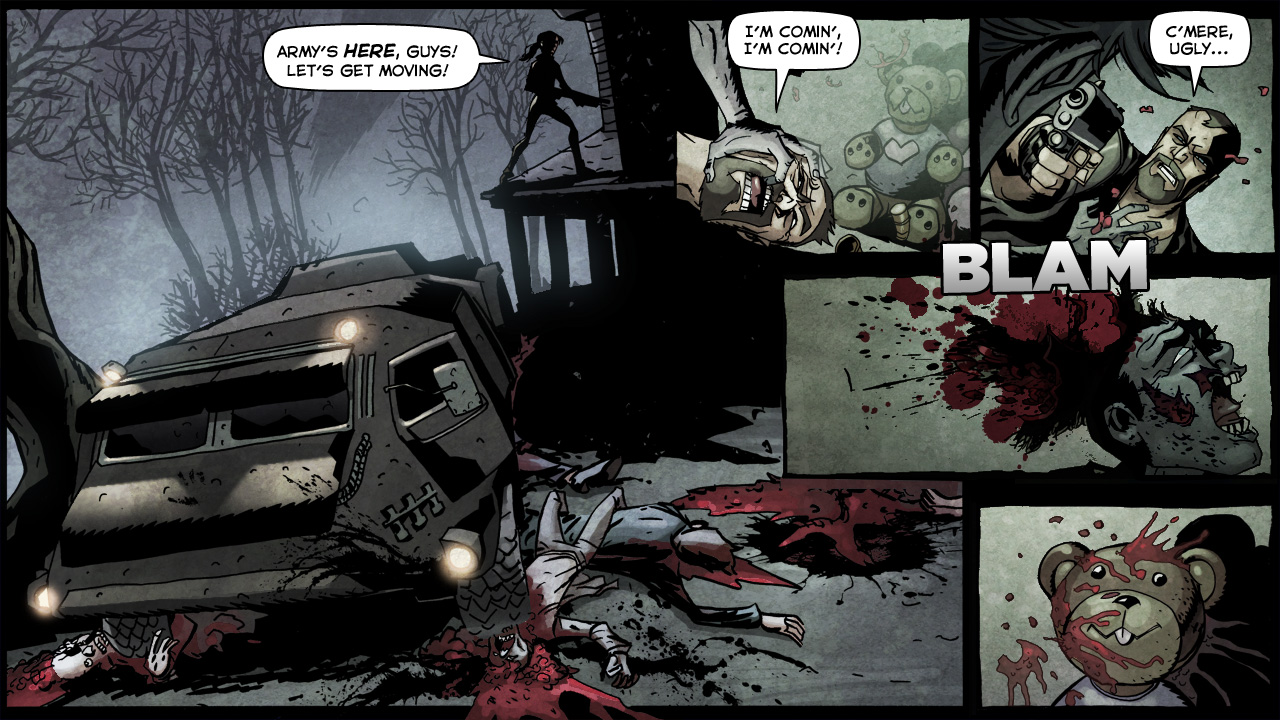 I ran over this little gem today while scrolling the internets. If you don't know about Left 4 Dead, you're missing out on one of the greatest contributions to gaming and the Zombie genre. Left 4 Dead is a first person shooter that pits four surviors in a "movie", attempting to escape the zombie apocalypse. Some of my favorite gaming moments have been playing this with my friends, frantically yelling "Don't leave me!" as we race for the chopper. Good times.
Fortunately for us, Valve has created a Left 4 Dead web comic that is pretty entertaining! The story details a little bit about the origins of our beloved zombie survivors from the first game. Parts 1-3 are up with Part 4 to follow.
Check it out for yourself!